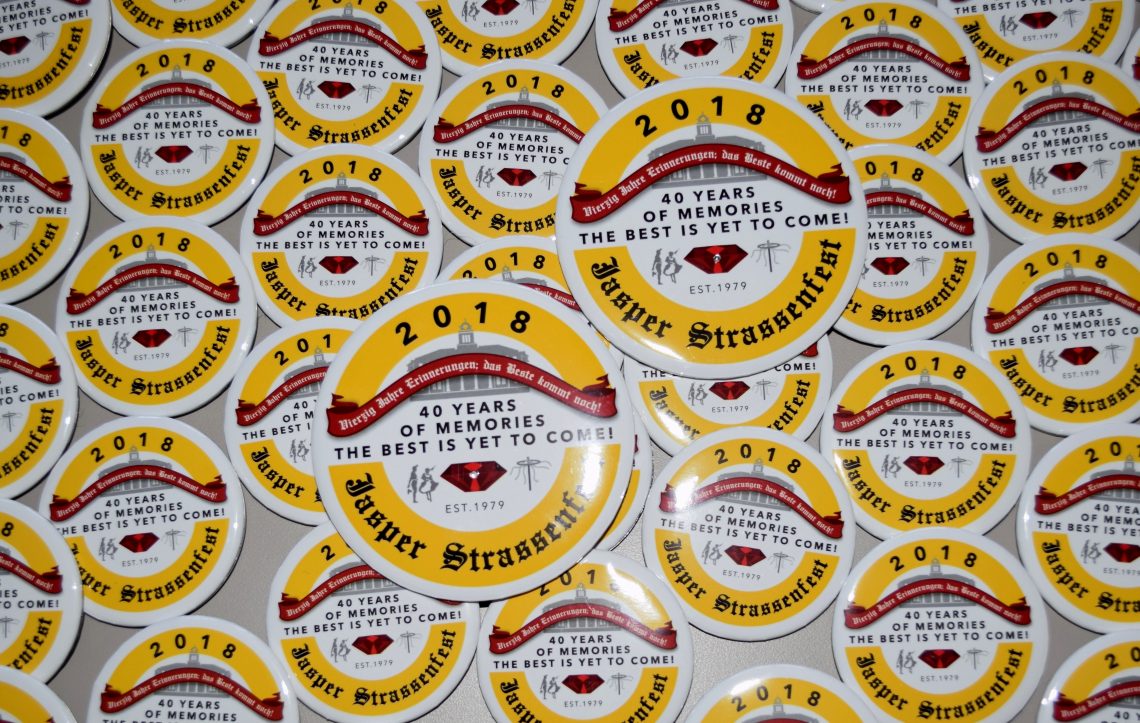 The 40th annual Jasper Stassenfest will be held Thursday, August 2nd through Sunday, August 5th, 2018.
Welcome to Jasper Indiana, home to the annual Jasper Strassenfest.
People fill our city streets to pay tribute to our German Heritage with a four day street festival.
The Jasper Strassenfest has everything from carnival rides and games, thrilling events and loads of entertainment on three downtown stages. Thirsty?  We can take care of you at our beer garden or our food and drink booths.
Brats, lederhosen, polka music and parades are just some of what you will experience at the annual Jasper Strassenfest.  Known as one of Indiana's finest festivals and recently featured on the front cover of the Indiana Festival Guide, the Jasper Strassenfest is a family friendly street festival celebrating the area's rich German heritage.  Features include Parades, an open-air Biergarten (beer garden), Polka Masses, Arts Festival, carnival rides, hot air balloon race, Autolauf scavenger hunt, a variety of musical entertainment and performances and dozens of unique events for youngsters and those young at heart.  Bring your appetite for the variety of food vendors!  This annual, well-known German festival celebrates Jasper's German heritage and is known for its great food and lively atmosphere.
Make plans today to attend the 40th annual Jasper Strassenfest.  Download the Strassenfest App and visit the website at http://www.jasperstrassenfest.org