Greater Jasper Consolidated Schools
Greater Jasper Consolidated Schools maintain a tradition of excellence through academic and extra-curricular success. The community takes pride in the variety of educational programs available to families.
Public elementary schools include Fifth Street Elementary (PreK-2), Tenth Street Elementary (3-5), and Ireland Elementary (K-5). Jasper Christian Academy offers a Christian education to students from one year of age to grade twelve.
Jasper Middle School, located on the north side of Jasper, serves students in grades six through eight. The campus, constructed in 2004, is designed to meet the unique educational needs of middle school-aged children. Grade-level wings, spacious classrooms, arts and athletic facilities afford students the opportunities to explore individual interests and participate in a variety of programmatic options.
Jasper High School offers courses of study guiding students toward completion of General, Core 40, Core 40 with Academic Honors, and Core 40 with Technical Honors diploma options. Elective courses in foreign language, fine arts, industrial technology, family and consumer science, business, physical education and health occupations complement core content areas and provide students with a well-rounded educational experience. Jasper High School offers an excellent Fine Arts program and twenty-one different sports.
For school information, contact:
Jasper Public Schools
1520 St. Charles St. – Jasper
812-482-1801
Jasper Christian Academy
231 Hillside Dr. – Jasper
812-634-2406
Holy Trinity Catholic School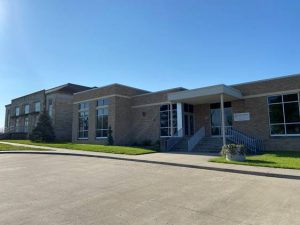 Holy Trinity Catholic School serves students in Preschool through 8th grade. With two campuses, Holy Trinity provides a strong, engaging, and faith-filled academic program with an emphasis on small class sizes, service learning projects, and multiple extracurricular opportunities. Central Campus (Preschool-2nd grade), located at Precious Blood Parish, offers a strong foundation in faith formation and academic excellence for students. Students participate in social play and structured learning activities that are fun and engaging. They also enjoy variety in their academic day with whole class and small group learning activities, learning stations, faith formation, technology integration, Minds-in-Motion, art, music, and physical education. East Campus (3rd-8th grade), located at Holy Family Parish, builds upon the strong spiritual and academic foundations of our students. Students learn content through a variety of instructional strategies, ranging from literature circles to using technology to demonstrate their knowledge. They not only learn the tenets of the Catholic faith, but they have multiple opportunities to put what they know into practice by serving others in need in our community and globally.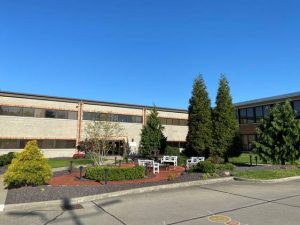 Holy Trinity Catholic School
1385 W. Sixth St. – Central Campus
812-482-4461
990 Church Avenue – East Campus
812-482-4485
Vincennes University Jasper Campus
Vincennes University's Jasper Campus (VUJ) has educated students from Dubois County and the surrounding counties since 1970. VUJ offers 40 two-year associate degree programs and one-year certificates. Whether you are fresh out of high school or wanting to start a new career, enrolling part-time or full, we can help pursue your degree without putting your life on hold.
Convenient Class Scheduling – We offer block scheduling that arranges classes back to back on specific days. Our students can be full time while only traveling to campus two or three days a week. VUJ also offers many options for evening classes for those with busy schedules.
Academics – VUJ offers low student-to-faculty ratio. Class sizes typically are no larger than 25 students. We pride ourselves in having expert faculty that are dedicated to one thing—our students.
Experience – Active, hands on learning is the heart of the VUJ experience, whether you are studying Behavioral Science, Business Administration, Nursing, Law Enforcement, or anything in between.
Technology – We have a serious commitment to technology, evidenced by our smart classrooms, web design, robotics classes, and the hospital simulation labs complete with state-of-art SIM "family".
For more information, call the Admissions Office at 812-481-5918 or visit our website.
Associate Degree Programs
Two-year programs designed for transfer or immediate entry into the professional world.
Accounting
Banking and Finance
Behavioral Sciences

Psychology Concentration
Sociology Concentration

Business Administration
Business Management
Business Studies
Computer Science
Electronics Technology

Career Advancement Parnership (CAP) Concentration

Engineering Science (Purdue Transfer Program)
Entrepreneurship
General Studies

Agriculture Purdue Transfer Concentration
General Studies, Undecided Exploring
Human Resources
Information Technology

Business Office Management Technology

Law Enforcement
Liberal Arts
Multimedia Communications
Nursing, Associate of Science
Pharmacy Technology
Sales and Customer Service
Social Work
Software Development
Supervision and Leadership
Supply Chain Logistics Management
Certificates
One-year programs designed to prepare you for immediate entry into the professional world.
Banking
Business Office Management Technology
Clerical, General
Computer Programming, Database
General Studies, Directed Studies
Information Technology
Law Enforcement
Management Training
Nursing, Practical
Pharmacy Technology
Sales Training
Statewide Transfer General Ed Core
Supply Chain and Logistics
Web Publishing and Design
Oakland City University
Oakland City University – Jasper Learning Center
Oakland City University's Non-Traditional Programs are designed to meet the needs of busy adults. As a top-ranked private institution OCU has a history of educating leaders who do more than work, they serve.
OCU brings their accelerated programs to your community to help you advance your education and obtain your degree goals.
Currently offered in the Jasper area are two master's degrees: Master of Science in Strategic Management (MSSM) and Master of Business Administration (MBA). Each master's program runs year-round on 8-week formats, which means you can earn your degree in approximately 2 years.
Career Focused: All of OCU's adult degrees emphasize key professional principles: organizational capabilities, information technology and literacy, discipline inquiry, communication skills, and ethics and morality.
Fast is Good: Credits can be earned through work experience and training in your career helping you to reach your educational and career goals quickly.
Private but Affordable: Financial assistance is offered based on prior work experience, specialized training in your career area, and need. This means you can focus on preparing for your future without the worry of a lifetime of debt.