Jasper has a large and talented medical community equipped to meet nearly every health care need of its residents. Memorial Hospital and Health Care Center is centrally located in Jasper and offers extensive health care services to Dubois and surrounding counties.
Numerous medical specialists provide the community with health care services ranging from family practice, internal medicine, pediatrics and obstetrics to cardiology, pulmonology, orthopedics, dermatology, neurology, psychiatry, urology, oncology, ophthalmology, otolaryngology, plastic and general surgery, along with other specialties. Dentistry and orthodontics are also readily available in Jasper.
For emergencies, Memorial Hospital's emergency department and Urgent Care provides excellent care 24 hours, 7 days a week.
Nursing homes in Jasper provide excellent long-term care for the elderly. Brookside Village, Northwood Retirement Community, Cathedral Healthcare, St. Charles Health Campus, The Timbers of Jasper, and The Waters of Huntingburg offer their residents a place to call home while providing full-time care or an assisted living environment. Home Health Care agencies are also available.
Memorial Hospital
Memorial Hospital is a 137-bed facility located on Ninth Street in Jasper. As a regional health center established in 1951 under the sponsorship of the Little Company of Mary Sisters – USA, Memorial Hospital serves Dubois and surrounding counties with approximately 100 physicians on the active medical staff and more than 1,700 employees. The hospital's staff provides care for 254,000 outpatients, 29,000 emergency patients, and 6,600 inpatients on an annual basis. Memorial Hospital has achieved the highest presidential honor for quality, the 2018 Malcolm Baldrige National Quality Award.
Memorial Hospital and Health Care Center provides specialties in the Lange-Fuhs Cancer Center, Phillip R. Dawkins Heart & Vascular Center, Sleep Center, Women's Center, Rehabilitation Services, Outpatient Center, Inpatient Rehab Center, Caring Hands Senior Services, Behavioral Health Unit, and Skilled Caring Center. The LCM Tower houses beautiful, private Medical, Post-Surgical, Pediatric, OB/GYN, and Critical Care patient rooms, as well as the Emergency Department, Radiology Services, Tower Café and Chapel. Other services include Memorial Family Care, Family Palliative Care, Outpatient Surgery Center, and Memorial Counseling Center. Primary care medical offices associated with Memorial Hospital and Health Care Center are located in Jasper, Huntingburg, Holland, Dale, Santa Claus, Ferdinand, French Lick, Shoals, Loogootee, Washington, Petersburg, Bristow, and Montgomery.
For more information about Memorial Hospital and Health Care Center, visit www.mhhcc.org or call 812-996-2345.
Southern Hills Counseling Center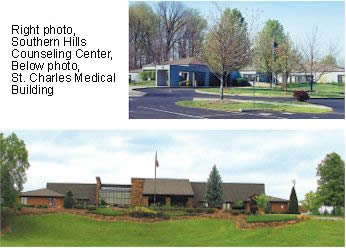 Southern Hills Counseling Center is also staffed by professionals who provide mental health care and counseling to residents of Dubois and surrounding counties.  Southern Hills Counseling Center is located in a spacious modern building on Jasper's southeast side.  The facility offers privacy and is specially equipped for providing mental health services for individuals, families and children, as well as substance abuse programs. Southern Hills is staffed by a psychiatrist and numerous psychologists, social workers, and counselors. Services are provided for all age groups. Brief hospital care and day therapy services are available for those needing intensive treatment. In addition, Southern Hills staff offers consultation, education and assessment services to businesses, individuals, schools, and community organizations.
For more information about Southern Hills Counseling Center, call 812-482-3020 or 812-482-4020 for after-hours emergencies.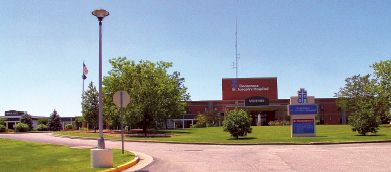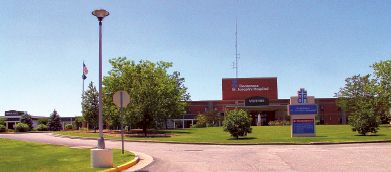 Crisis Connection
The Crisis Connection mission is to promote individual accountability and respect to end domestic violence and sexual assault through confidential crisis intervention, victim advocacy, primary prevention education, and collaboration with community partners. 24-hour hot line: 800-245-4590.
Additional Resources