Hoosier Business Machines, Inc.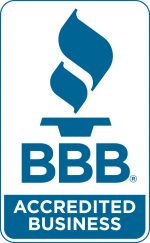 Hoosier Business Machines, Inc.
Description:
Hoosier Business Machines, Inc. is one of the area's leading dealers of office machines and supplies.  We offer a complete selection of products that include:  Panafax fax machines, Risograph duplicators, Amano time clocks, Olympia and Lexmark typewriters, Sharp calculators, TEC cash registers, and scales, HSM paper shredders and our main product Kyocera Mita copiers and printers.  HBM has been in business since 1956 and through the years our company has grown and products have changed to meet our customers' needs.  However, one product we offer which hasn't changed is the one that makes us unique. . . Service!  You can take comfort in knowing that our staff of certified, radio-dispatched technicians is committed to making your new purchase a profitable one.  Given our commitment to service, diverse product selection and competitive pricing, Hoosier Business Machines is the ideal place for you to do business.